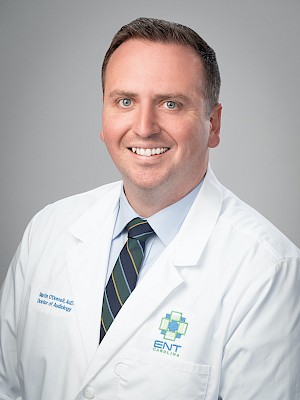 Dr. O'Donnell specializes in the diagnosing and treatment of hearing loss.
Dr. O'Donnell received his Doctorate of Audiology degree from Syracuse University in 2019 and his Bachelor in Science degree from Pennsylvania State University.
He currently holds the Certificate of Clinical Competency in Audiology from the American Speech Language Hearing Association and is a licensed Audiologist in the state of North Carolina.
Dr. O'Donnell entered the field of audiology because he has many family members who have hearing loss. While in his free time, he enjoys spending time with his family, following his favorite sports teams, and reading books.
Our Shelby Office
Shelby, NC
1180 Wyke Road
Shelby, NC 28150
Fax: 704-487-5230
Monday:

8:00am - 5:00pm
Tuesday:

8:00am - 5:00pm
Wednesday:

8:00am - 5:00pm
Thursday:

8:00am - 5:00pm
Friday:

8:00am - 5:00pm

Our Gastonia Office
Gastonia, NC
2520 Aberdeen Blvd.
Gastonia, NC 28054
Fax: 704-868-8493
Monday:

8:00am - 5:00pm
Tuesday:

8:00am - 5:00pm
Wednesday:

8:00am - 5:00pm
Thursday:

8:00am - 5:00pm
Friday:

8:00am - 5:00pm