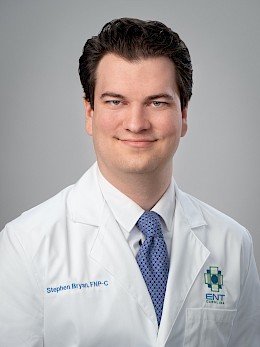 Stephen Bryan, NP-C is a native to Texas before moving to North Carolina.
He attended Crest High School, and then received his undergraduate education at Gardner-Webb University with an associate and bachelor's degree in nursing. After working in Shelby for several years as a nurse, he returned to Gardner-Webb for his master's degree in nursing. He joined our practice at our Shelby location.
Stephen enjoys spending time with his friends and family in Shelby. He enjoys fishing in the area locally as well as hiking. Travel, and especially to areas of historical significance in the United States are of interest to him.
Our Shelby Office
Shelby, NC
1180 Wyke Road
Shelby, NC 28150
Fax: 704-487-5230
Monday:

8:00am - 5:00pm
Tuesday:

8:00am - 5:00pm
Wednesday:

8:00am - 5:00pm
Thursday:

8:00am - 5:00pm
Friday:

8:00am - 5:00pm